About us: Flying Twigs is a partnership of David Bennett and Tamara Colloff-Bennett. The partnership address is 31 New Square, Cambridge CB1 1EX.
What Drives Us
Not surprisingly, we like it when we make a sale. After all, a sale is a validation that we are doing something right. We are proud and happy to think that one of our cards is pleasing someone.
Taste is personal and everyone is different, so our collection is broad and eclectic. At the same time, we have our own standards and things we appreciate. Therefore so we emphasise the positive, whatever the occasion. That means, we don't make cards that ridicule people or are crass. And we don't make cards we think would embarrass someone.
Another thing that drives us is to get our stocktaking right, and to make sure that cards are dispatched speedily.
About The Cards – Practical Matters
We use high-quality card stock with a surface inside the card that takes writing without smudging. And our printers are certified by the Forest Stewardship Council. That means the use of sustainable materials, recycled paper, and a complete ban on wood from illegally logged trees.
Our Studio
Our studio is in Cambridge, and this is a view from one of the bridges over the River Cam. It's a great place to enjoy the architecture of this lovely city.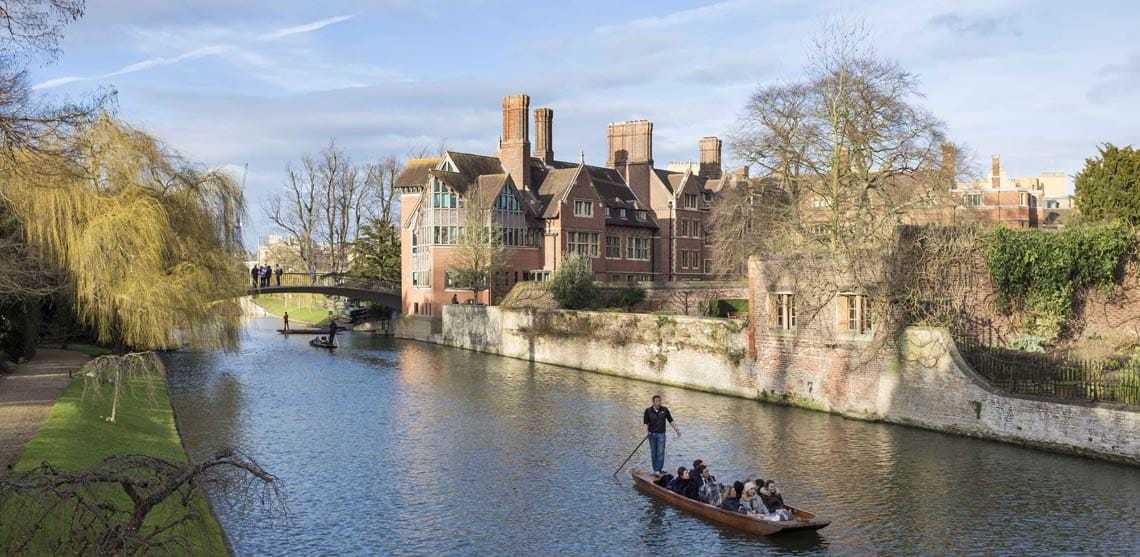 Technical
This site is built on WordPress and the e-commerce functionality is built on WooCommerce. The current theme is a custom build based on Generate Press. The website is hosted with LightningBase. To visit Generate Press or LightningBase, please use our affiliate links that are at the foot of this page.
If you are an independent publisher, and would like help to build your site, please contact us via the Contact page and we will be happy to talk with advice, help, and more.