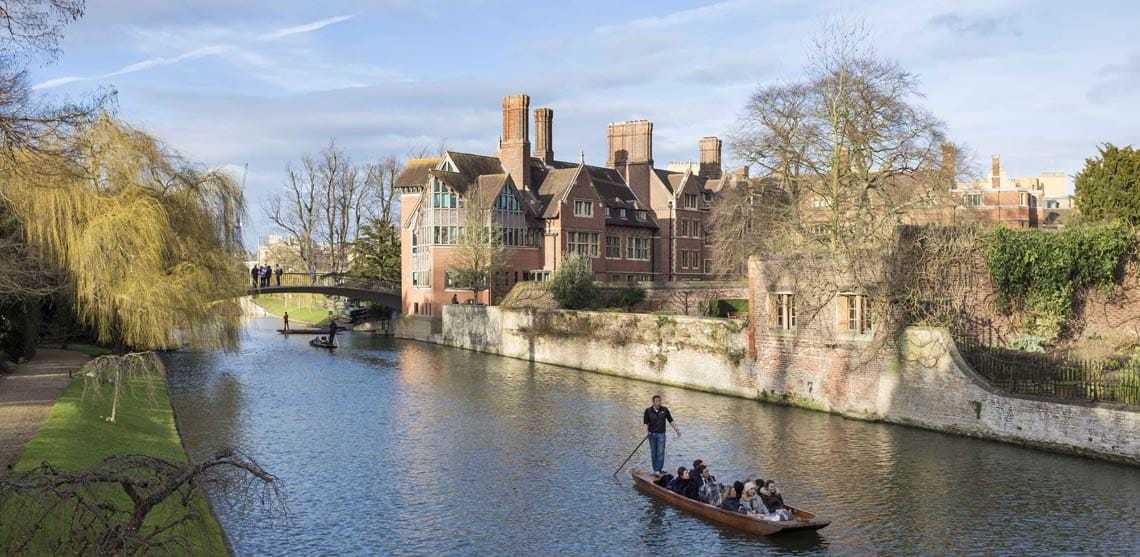 Flying Twigs is a partnership of David Bennett and Tamara Colloff-Bennett. The partnership address is 31 New Square, Cambridge CB1 1EX.
Our studio is in Cambridge, and the photo at the top of the page is a view from one of the bridges over the river Cam looking onto the Backs of the Colleges of Cambridge University. It is one of our favourite stopping places on long walks.
What We Care About
We care about making sure that everything is 'just so'. We pay a lot of attention to detail so the cards look just right; we use high-quality card stock with a surface inside the card that takes ink without smudging; our printer is Forest Stewardship Council certified, and our delivery logistics are well organised.
Beyond that (or before that) there are the designs, and we always keep in mind that cards are about relationships, and often close personal relationships.
We don't make rude or crass cards, or cards that ridicule people.Instead we make cards that celebrate the positive and appeal to the poetic, that are humorous and happy, off the wall, out of the ordinary, and delightful.
And because taste is very personal and everyone is different, our collection is broad and eclectic where almost everyone will find something they can appreciate.
That means that from a card featuring an imperial deer, all the way to a shy guinea pig, and from a long-eared llama to a zebra, our aim is always to make ranges that are classy yet bold enough to grab attention across a crowded room.
Technical
This site is built on WordPress and WooCommerce. The current theme is a custom build based on Generate Press. The website is hosted with LightningBase (affiliate link). If you are an independent creative looking to have a site built, contact us and we will be happy discuss options.
A Selection of our Humorous Cards